Even if I liked the very first version of Vikindi the most, because of it's locations and the snow-only setting, the new Vikendi has a hell lot of unique things to do. On this map i will cover the following:
Secret Rooms (10)
Research Areas (7)
Train Stations (4)
Gondel Stations (11)
Bear Caves (10)
Crowbar Locations (17)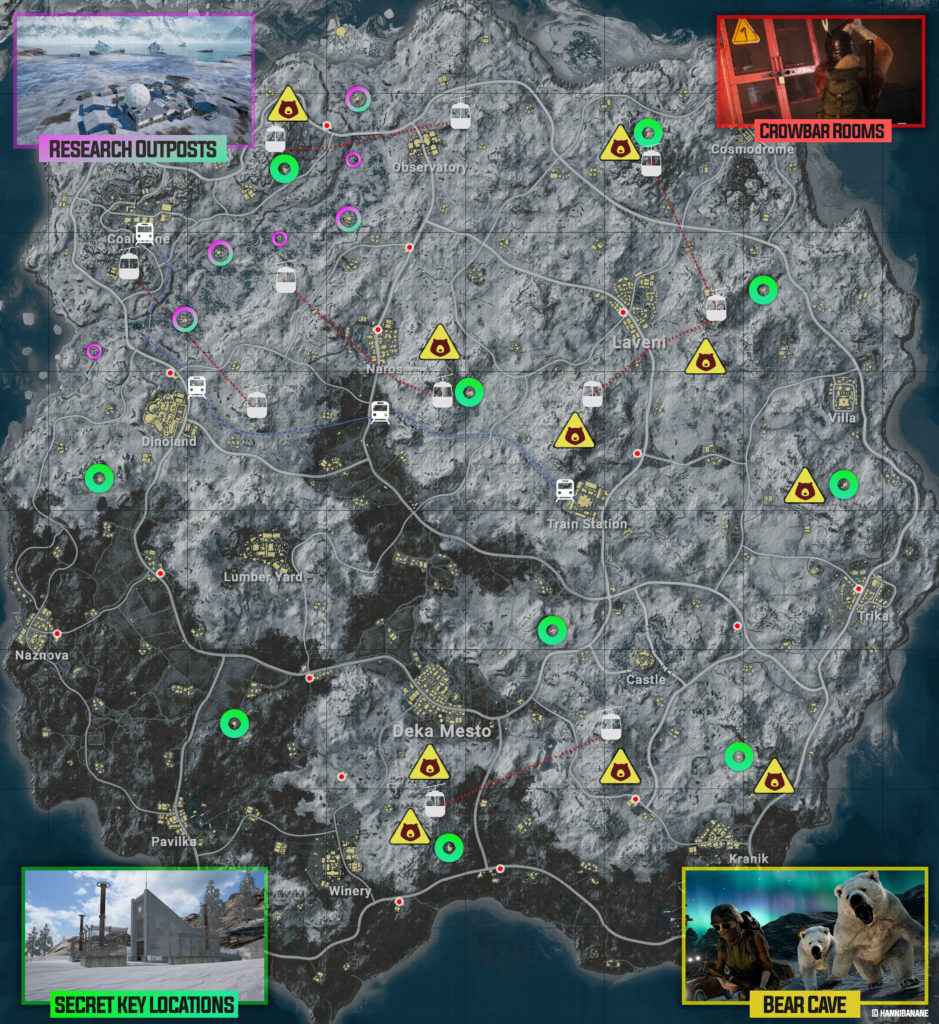 Feel free to use it on your site. Also it should be noticed I think I covered it all, but certainly not with the Crowbar Rooms.
Secret Key Locations
Like on Taego you first need to find a Keycard, which is quiet rare, unlike on Deston. After that you need to drive to one of the Key Locations and open a sliding door. Inside is one room full of loot.
Research Areas
There are four normal or bigger spots with more crates to open and three little ones, all located in the north-west of the map. Most of the times it is not worth it, but it is good for a quick start in the beginning of the match.
Crowbar Rooms
You can open them with a crowbar equipped. There are more then one door to enter them and inside there is a locker with loot. Most of the times it is not worth it because you need to find a crowbar first.
Bear Caves
Beware of the bears. Sometimes they will surprise you. I've seen people dying by a bear, haha. But seriously, espacialy as a squad you won't have problems killing them. There are also bigger and smaller caves on the map (maybe I would have marked them, but no map selection makes it complicated). Most of the loot is inside inconspicuous loot crates.